Premier Vacation Home



Beautiful Sunrise
Over the Lake



3 story home offering a private 1500 sq. ft. apartment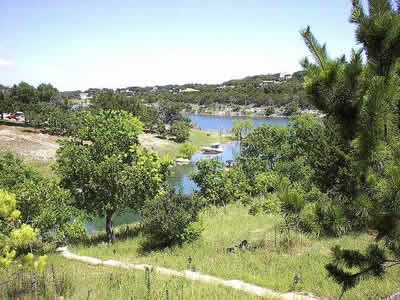 Cove View from Ground Floor



Master Bedroom
Offers King Size Pillow-Top Mattress & sliding glass door to the Lake View Deck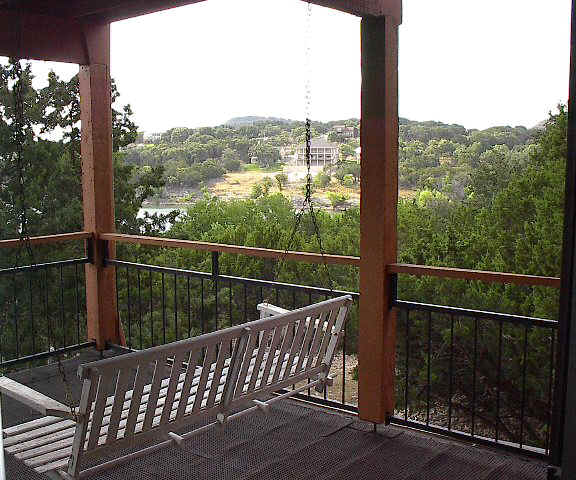 Master Bedroom Balcony



View From Master Bedroom



Lake View From Apartment's Private Deck



The Garden Bedroom



Living Room with view to outside


Phone: 1-888-998-9909
Fax: 830-899-4806
Website: www.bluewaterguesthouse.com
Email Us
---
Price Range: $310-$395
This premier vacation location is for those with discriminating taste, and a desire for privacy. Accommodates up to 8 persons.

Blue Water Guest House is a 3 story home offering a private 1500 sq. ft. apartment located along the shore of beautiful Canyon Lake. We are a *non smoking facility just 15 miles west of New Braunfels, 35 miles from the San Antonio Air Port, and just over an hour from Austin in the rolling hills of the Texas Hill Country.

*smoking is permitted on the grounds (not on lake view deck or in any part of the house)

Your private 10x50 ft deck offers a wonderful view of the lake, and you are just steps away from one of Texas' primer water recreation sites - "just jump in". And for you "tubers", the Guadalupe River is just 6 miles away.

Outdoor fireplace is available in your private courtyard.
Amenities
Services
Activities

Non-Smoking Rooms

King Size Bed

Full Kitchen

Laundry Facilities

Gated Entrance

Boat Launch

Boat Rentals

Jet Ski Rentals

On Water Fueling

Bait and Tackle

Freshwater Fishing

Swimming

Golf

Tennins

Hiking

Biking

Basketball

SCUBA Diving

Parasailing
Your visitor #
to visit Blue Water Guest House on Texas-Friendly.com